[Racism] [World] [种族主义] 足球场上的种族主义就是真实的社会缩影
足球场上的种族主义就是真实的社会缩影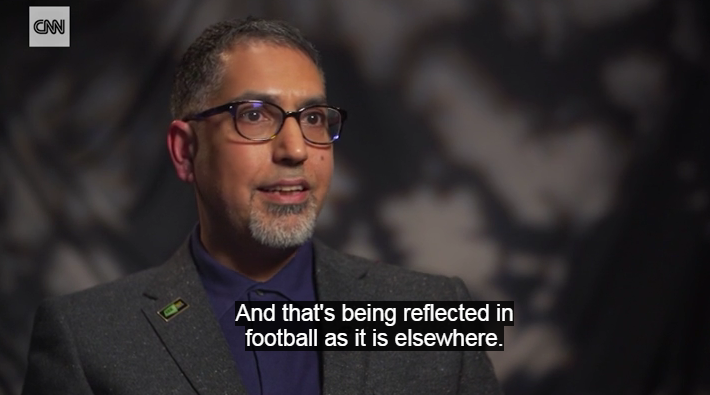 CNN 报道
(CNN)Football fans in Germany united on Sunday to chant "Nazis out" as a single fan who made monkey noises at a black player was identified and removed from the ground during a third tier match.
In the closing stages of Preussen Munster's match against Wurzburger Kickers, Kickers' Ghanaian defender Leroy Kwadwo stopped proceedings to point out the perpetrator in the stands.

The fan, who was sitting in Munster's main home stand, was promptly identified by his fellow supporters and then ejected from the stadium by stewards.

He has since been arrested, Munster confirmed.